YOUR HEALTH IS OUR SPECIALTY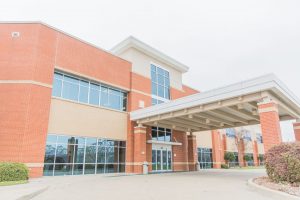 River Bridge Specialty Hospital is a 48 bed, Joint Commission Accredited, Long Term Acute Care Hospital (LTACH) and Transitional Care Unit (swing bed) located in Vidalia, LA on the Mississippi Riverfront, across from Natchez, MS. The name RiverBridge was derived from the style of the classic bridge which crosses the river just upstream from our campus. Our commitment is to bridge the wellbeing of those we serve to their highest possible potential by providing continued acute care services in a time of need.
Our modern hospital boasts of spacious private rooms with great views of the mighty Mississippi and the scenic bluffs of Natchez. Along the river walk, RiverBridge is located among two hotels (offering special rates for families) and an RV park which provides ample space for visitors to stay.
While at RiverBridge Specialty Hospital care is provided in a holistic patient and family centered manner. Each of our team members are certified or licensed in his or her specialty, and our physicians are board certified and see patients daily. Whether it is the Intensive Care Unit, the Medical/Surgical floor, Inpatient Therapy, Outpatient Therapy or Wound Care Services, our medical team is always ready to serve you and your loved one.
The administration and staff at RiverBridge understand it is through hard work, dedication, and attention to details of the entire clinical pathway that healing is obtained. Our staff are not only care givers but patient ambassadors who have created the premier Long Term Acute Care in the Miss-Lou and surrounding areas.